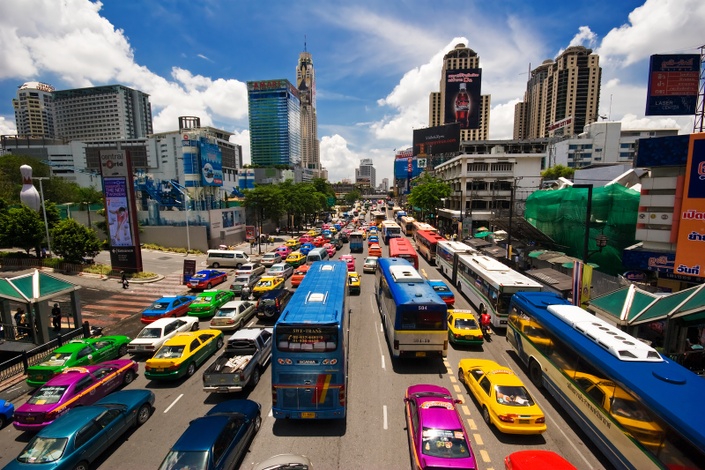 REPORTING SKILLS & PROPOSAL WRITING: BANGKOK, APRIL 3-7 2023
WRITE PROPOSALS THAT PERSUADE AND REPORTS THAT LEAD TO ACTION
IN-PERSON TRAINING LED BY NEIL KENDRICK


BANGKOK, THAILAND:3 - 7 APRIL 2023


MAXIMUM 16 PARTICIPANTS
COURSE OUTCOMES

This practical course covers three main themes:
Professional Writing Skills

Reporting Skills / Report Writing

Proposal Writing
This course will teach you to create reports that lead to action and support good project decision-making. You will learn a process for reporting that will reduce wasted time and deadline stress and lead to writing that has a more significant impact.
Over five days, you will learn how to:
Set reporting objectives and select the most appropriate data collection methods

Analyse data and draw conclusions / identify lessons learned

Plan your writing around the report's objectives and your reader's needs

Organise your ideas in a logical, persuasive way

Communicate clearly and in a way that keeps your readers interested and alert
Through the Proposal Writing modules, you will learn how to plan, draft and edit a persuasive proposal that:
Identifies and describes the problem to be solved – one that aligns with your donor's area of interest

Sets out a straight-forward solution

Convinces donors you can deliver
As a result, your proposals will be well-organised, clear and persuasive - contributing to better relations with donors and increased donor support.
COURSE OUTLINE
Over five practical days, the course addresses the challenges faced by development professionals in reporting, professional writing and proposal writing in a way that allows for maximum practical work. Areas covered include:
DAY ONE
Principles of Professional Writing

The Writing Process

How to Write Clearly

Professional Writing: Organising Ideas

Professional Writing: Paragraphs that Persuade
DAY TWO
The Reporting Process

Setting Evaluation Objectives

Deconstructing Field Reports

Deconstructing Evaluations

Selecting Data Gathering Methods

Making Sense of Data
DAY THREE
Planning the Report

Drafting and Editing the Report
DAY FOUR
Why Proposals Fail

What Donors Look for in a Proposal

Identifying Projects

Project Planning / Logical Framework Approach
DAY FIVE
Planning the Proposal

Drafting and Editing the Proposal

Review / Q&A, Certification & Closing
FEES, LOGISTICS AND REGISTRATION

FEES
USD 1650.00
HOW TO ENROL
You can sign up directly via the 'Join Course' link on this page using credit card.
To pay by bank transfer, please mail us at [email protected]
WHAT'S INCLUDED
Fees cover:
Five days of in-person training with ELD Director Mr Neil Kendrick at the Eastin Hotel, Makkasan, Bangkok.

All training materials (hard and soft copy)

Refreshments and lunch each day

Certificate
Also included, so you can continue to develop your skills:
Lifetime access to a library of training videos of all the key sessions (plus several extra sessions) from our online course From Planning to Performance

Two self-study PDF toolkits – Reporting Skills & Professional Writing and Project Planning & Proposal Writing
Fees do not cover breakfast, evening meals, visas, travel, accommodation, transportation or other daily expenses.
All fees are payable in advance on a first-come basis. We will accept a maximum of 16 participants for this course.
COURSE CURRICULUM
PROFESSIONAL WRITING - INTRODUCTION TO PROFESSIONAL WRITING
Available in days
days after you sign up
PROFESSIONAL WRITING - THE ART OF WRITING CLEARLY
Available in days
days after you sign up
PROFESSIONAL WRITING - ORGANISING YOUR IDEAS IN WRITING
Available in days
days after you sign up
Your Instructor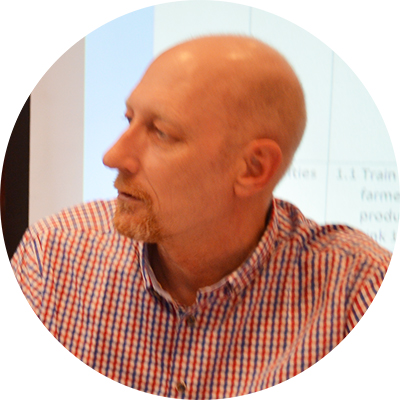 Neil Kendrick is from the UK and has been training development practitioners for more than 25 years on Professional Writing, Reporting Skills, Proposal Writing, Project Cycle Management, Results-Based Management and Monitoring & Evaluation. He has trained relief, development and humanitarian professionals in over 20 countries throughout Asia, Africa, Europe and the Americas.

"Neil opened my eyes to critical issues of linking activities to results and impacts, and his ability to deconstruct and demystify M&E made the training a life-changing experience." Dr Steve Ogidan
National Coordinating Consultant
NIGERIA INCENTIVE-BASED RISK-SHARING SCHEME FOR AGRICULTURAL LENDING

"Neil is a wonderful trainer who lets the participants have in-depth knowledge."
Kanchan Ojha
Monitoring & Evaluation Associate
WORLD WILDLIFE FUND FOR NATURE (WWF NEPAL)
"You have no idea what an impact your training is making in my life."
Susan Medina
CARIBBEAN COURT OF JUSTICE
PLEASE USE THE LINK ABOVE TO SIGN UP IMMEDIATELY BY CREDIT CARD
TO PAY BY BANK TRANSFER PLEASE CONTACT US FOR DETAILS